Latest News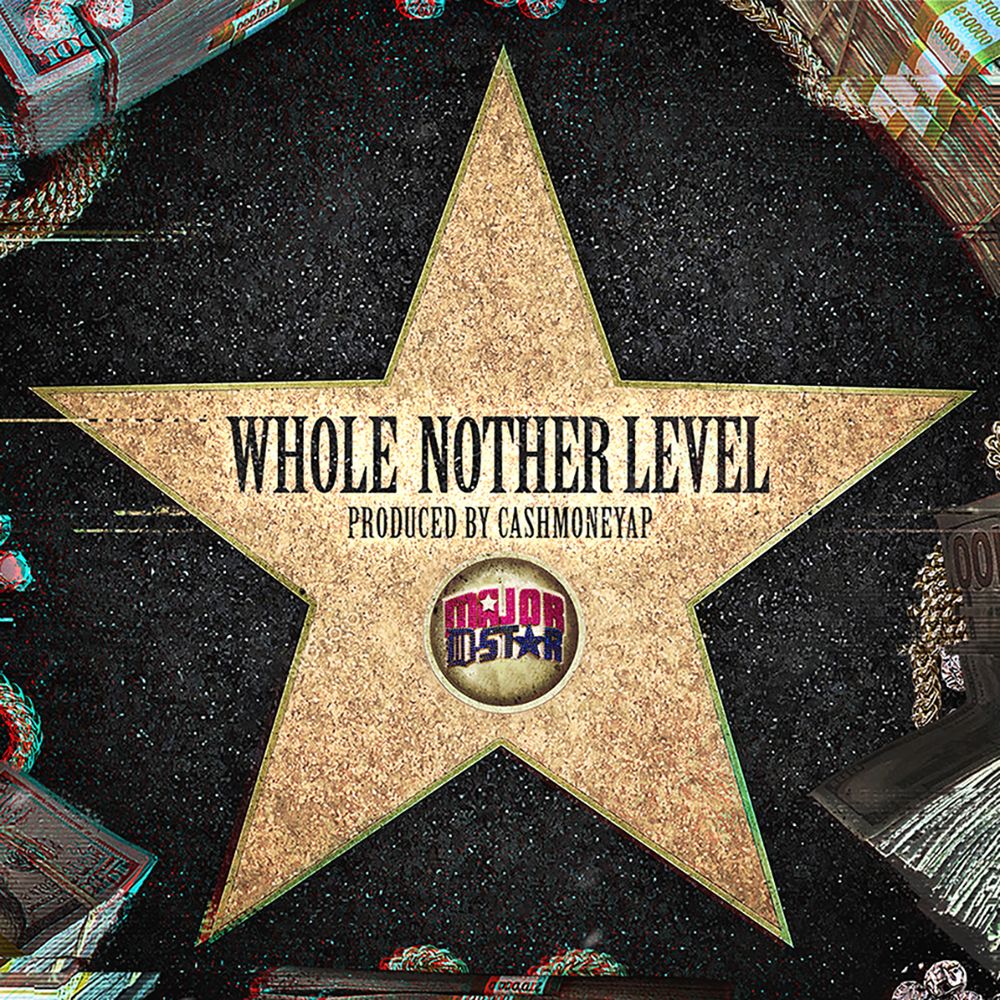 Major D-Star is on a "Whole Nother Level" With His Latest Single
Major D-Star released his latest single that has reached a "Whole Nother Level." As a rising Detroit raised but Florida living artist, he has made himself aware that it is his time to rise to the top in the hip-hop game. Major has a story to tell and is reaching his prime by going to a whole new level with his career. Being so heavily influenced in the game at an early age, he has learned the ins and outs of the music industry. 
https://smarturl.it/wholenotherlevel
"Whole Nother Level" is available in stores now! Stream/Download HERE: https://majordstar.net/single/9409/whole-nother-level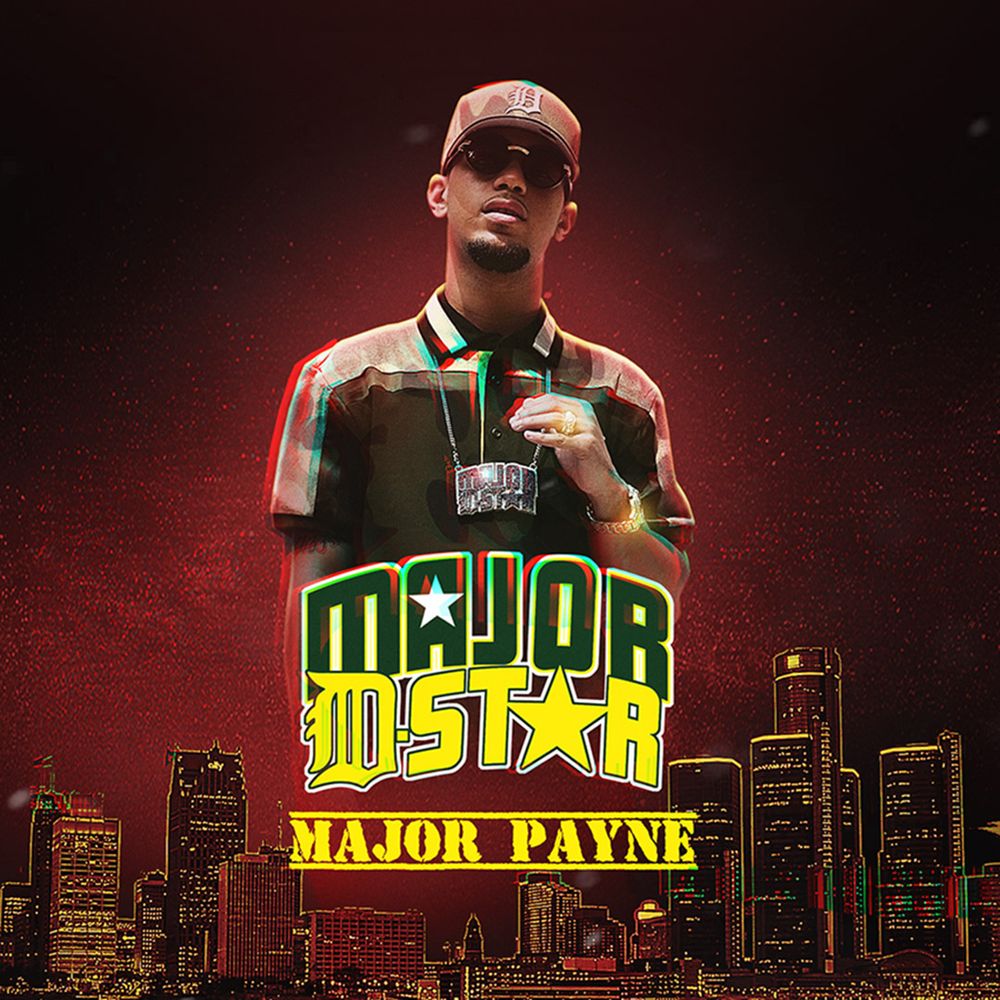 Major D-Star Releases Debut Album, "Major Payne"
A journey that spans (on wax) close to a decade has culminated in 'Major Payne,' the debut studio album by Detroit-born Florida recording artist Major D-Star. A follow-up to 2019's 'Trap Star'—which spawned the single "Stack Pray & Stay Out the Way"—the project is one that he hopes will "define his legacy."

Sitting at 26-songs, the project features production from Yung Lan, DeeMoney, Nard & B, Purps, DJ Plugg and frequent collaborator CashMoneyAP (a platinum-selling producer whose credits include Chief Keef, Migos, Young Thug, Fetty Wap, Jadakiss and more). 

Whether separating himself from the peers who aren't up to his calibre on the bonus cut "Nothin' to Do Wit Dat," hugging the soulful chops on the bouncy "Know The Reason," showing a softer side on "Good Intentions," or absolutely demolishing a DeBarge sample on "Promises," 'Major Payne' never loses momentum. There are even attempts at breaking new ground with his collaboration with Latin artist Yosef la Voz.

What fans can revel in most from the long-awaited official debut album is an admirably ambitious amount of variations and vibes, which—when coupled with the sheer length of the project—offers opportunities to gravitate towards different songs each repeated listen. 

While he stays in his pocket, this ultimately is his most complete and compelling body of work. He's been there, done that and overcome—'Major Payne' plays as a nod to this grind and success. Summed up best with the aptly "The Legacy," it's time to "take over the world." No matter what happens next, this is definitely putting his best foot forward.
"Major Payne" is available in stores now! Stream/Download HERE: http://majordstar.net/album/1327375/major-payne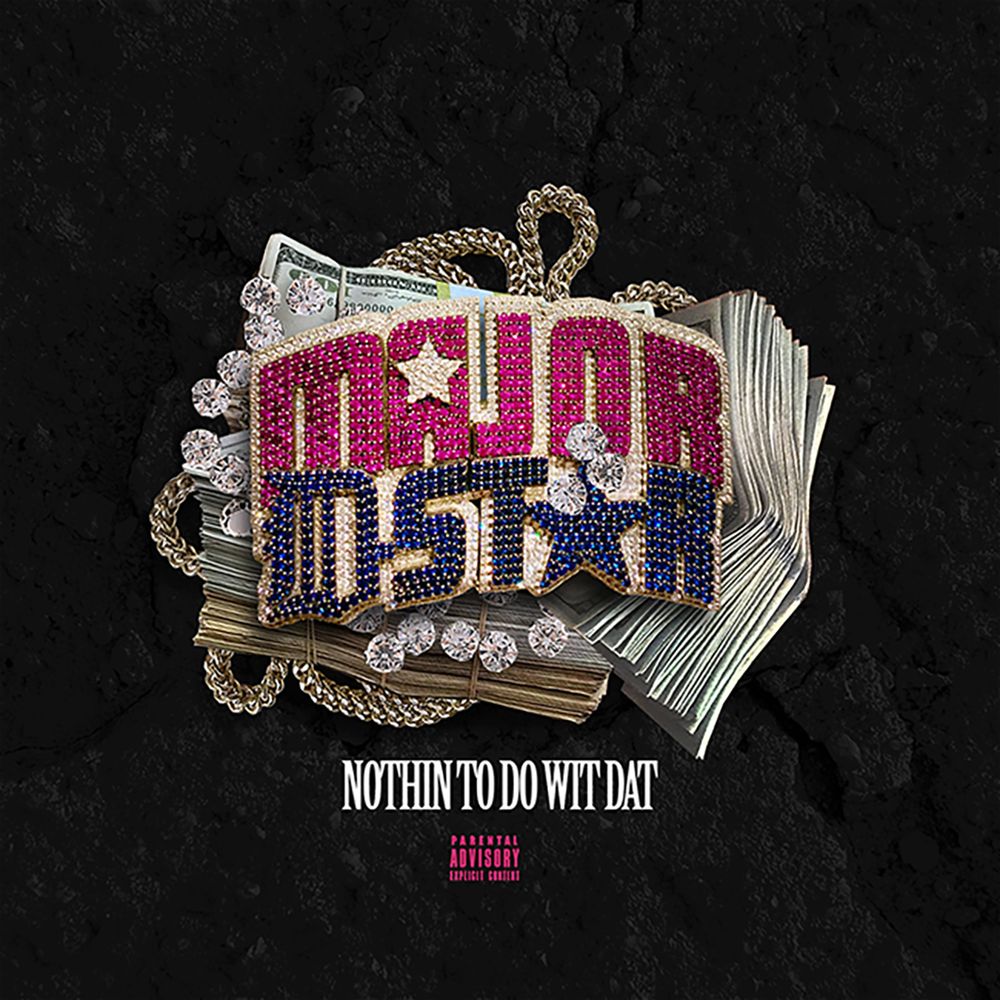 MAJOR D-STAR HAS "NOTHIN TO DO WIT DAT"
Major D-Star wears his authenticity on his sleeve for the release of his latest single from the "Trap Star" LP, "Nothin' to Do Wit Dat." Over the subdued, guitar-driven soundbed, he lyrically sidesteps a cohort of MCs who seem to put everything in their raps—except facts. "I remember I used to look up to rap; now it's too fake...I ain't used to that," he spits in the opening bars of his first verse. With a focus on winning, he appears to aim at rappers stretching truths and all-out lying on their records. Reminiscing on his rollercoaster journey—and even writing raps back in detention—he lays out everything he isn't in illuminating detail. It's a message that plays well within the tapestry of the full LP, which contextually taps into not only the life Major D-Star leads but the life he led.

The song's title is ultimately an assertion of disassociation with anyone or anything that opposes the underlying principles he lives by, in favor of chasing what matters most—success, the greatest revenge.
Major D-Star Drops Off "Stack Pray & Stay Out The Way" Visual
The latest single from Detroit-born, Florida based rapper Major D-Star, "Stack Pray & Stay Out The Way," is in many ways an anthemic ode to the dedication that's defined his career so far. A cut off of his latest mixtape "Trap Star," the track (on a surface level) is the theme song for praying and staying on the grind towards your defined goals; between the bars, the song is a hard profession of self-determination and sacrifice for the betterment of self. 
The Wally Woo visual set amid lush fountain backdrops and intimate church settings — intertwined with a loose storyline centered around Major D-Star as a mechanic (presenting a more literal take on the track theme) brings his uplifting bars to life. Music is the path he's chosen, despite a foot still being planted in the streets; "Stack Pray & Stay Out The Way" is a playlist-worthy mantra for anyone hustling towards a dream.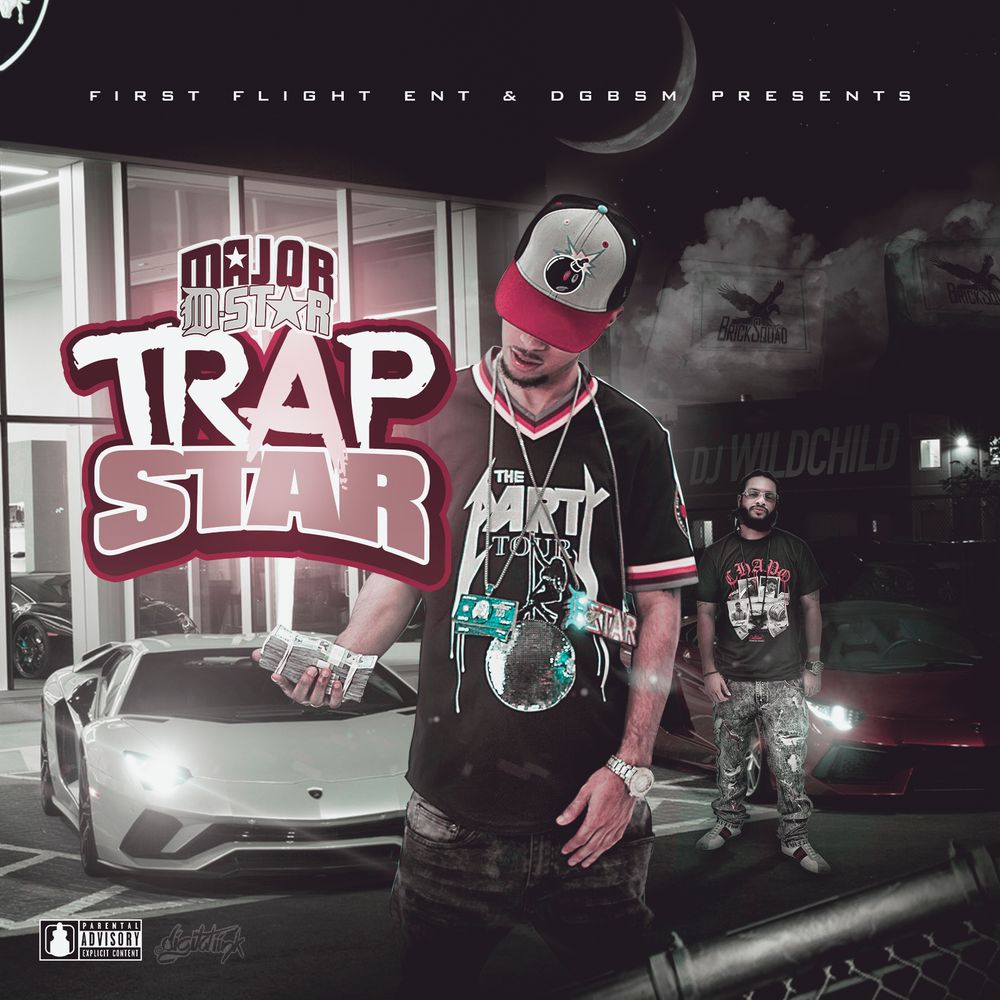 Major D-Star Drops "Trap Star" Mixtape
Major D-Star and his team released "Rappin & Trappin" as part of his MAJOR Monday's campaign late last year, which was meant to hype us up for his upcoming mixtape, Trap Star — which he'd been prophesizing for a little while at that point. Well, he's blessed fans with the goods, and we aren't one bit disappointed. The 12-song project is hosted by the acclaimed Hot 94.1 Daytona's own DJ WildChild. With intricate production and bars (and bars) dripping with replay value, honesty, and everything we've come to expect from him over the past few releases. Led by the infectious piano-driven bop of "Rappin' & Trappin'," the project is a hearty body of work, full of celebration, reassertion, and straight up Hip-Hop here are a breadth of vibes — all in a cohesive sonic pocket — that see him take a few different turns, before the last track, "It's All Hype," which in many ways feels like the highlight.

A good portion of the album sets out a lot of the success he's seen thus far — such as "Stack Pray & Stay Out The Way" where he describes his immense focus on his current hustle of choice, music. But there is this looming sense that he feels the need to remind everyone that he isn't where he is because of music solely. Still, he's chosen his path and is seeing the fruit of his labor. "Nothin' To Do With That" is a great example, as he notes that he has "nothing to do" with the same old shit, nor does he condone lying in raps.

This idea of authenticity reiteration makes songs like "War Time" and "Tax" feel more potent on second listens. Still, with rap being his bread and butter, we can circle down to "It's All Hype," a declaration of realness, drive, and subtle — but heavy-handed — dedication to the new school acts who thrive off of social media. "What comes easy don't last," he laments as the song comes to an end.

It's a sentiment that couldn't be more telling of the blood sweat and tears he's put into his craft and discography thus far.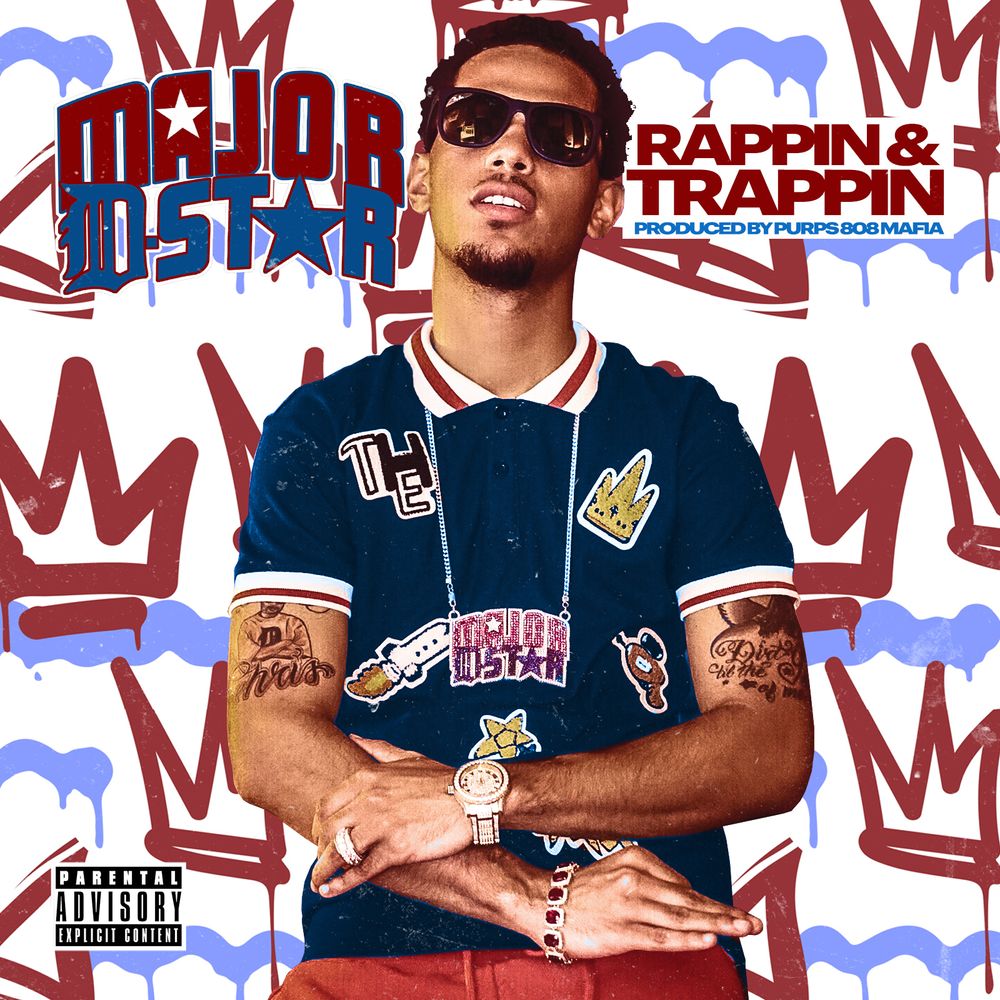 Major D-Star Releases "Rappin' & Trappin'" Single
Major D-Star is back with a brand new single titled "Rappin & Trappin" as part of his MAJOR Monday's campaign, which he and his team are undertaking as they roll into a big 2019.
The song with its catchy chorus and bouncy piano-driven beat has an anthemic feel to it, with a bevy of big bars and motivational psalms. "I'm woke and still living like I'm dreaming," he spits. 
He's had a dope run thus far thus, with some insanely high-quality releases and visuals to date, and with his next project Trap Star coming soon, he's looking to take things to a whole other level. For now, check out "Rappin & Trappin," below, and stay locked to his social media for "MAJOR Monday's."